Flexible open programmable DEIF solution helps Croatian ship designer win order
Flow Ship Design used CODESYS-based DEIF controllers and user-friendly operator screens to develop a simple but efficient complete control solution that helped the company win a strategically important order for a new fish farm inspection vessel.
"The modularity of the system, the flexibility, the programmable development platform – for us, these are the strong points," says Ivan Vidić, Senior Electrical Project Engineer at Flow Ship Design. The company recently won an order with Norwegian shipyard Moen Marin, the world's largest supplier of working boats to the aquaculture industry.
The order calls for a complete control system for a new fish farm inspection vessel, and the Flow Ship Design solution is based on DEIF components. While Flow Ship Design was already familiar with DEIF power management solutions, it is the first time that they have used DEIF components for a complete control solution on board – but it may not be the last.
Innovative ship design
Founded in Pula, Croatia in 2018, Flow Ship Design is an independent ship design company that delivers innovative designs to customer-specific requirements. The company's design services cover various types of vessels and include all phases of the ship design process.
"The idea was to work with all aspects of ship design," explains Josip Andrišić, Naval Architect and co-founder of Flow Ship Design. "Today, we have 18 engineers working here. We do concept designs and basic designs for different customers, mostly shipowners and shipyards, and we also work as subcontractors for other companies. We try to understand our customers' requirements and provide complete turnkey solutions. We try to accommodate almost every enquiry and therefore work with many ship types, from polar cruise ships to RO-RO ferries."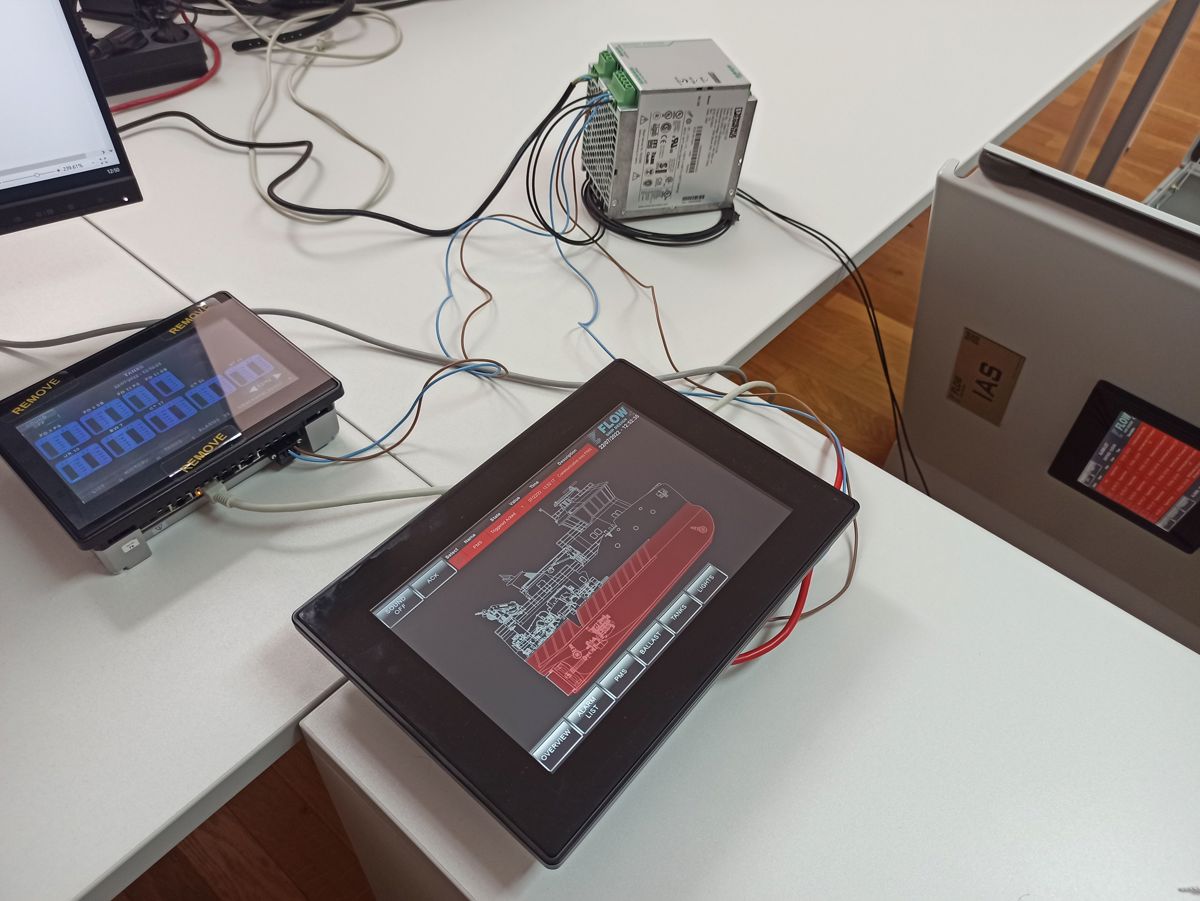 Fast delivery with DEIF
For the order with Moen Marin, Flow Ship Design chose to carry out all design and construction work themselves instead of working with external suppliers, but the company soon ran into delivery issues: The controller suppliers they usually work with could not deliver on time. Looking for a partner that was capable of better logistics performance, Flow Ship Design contacted DEIF.
"To be honest, we originally only considered DEIF for the power management system, but we had big issues with our usual suppliers regarding delivery dates," explains Ivan Vidić. "So far, DEIF have given us really good delivery dates. With other suppliers, CPUs have been delayed for a year which makes it impossible to make projects; you can't tell your customer, 'In two years, I'll complete your project'."
Accordingly, DEIF delivered PPM 300 power management controllers for the vessel's genset and shore connection, both mounted in four-slot racks, plus an AMC 300 controller for the control system. The AMC 300 was mounted in a seven-slot rack with two extension racks to accommodate more I/O modules. In addition, the order included AGI 400 graphical interfaces.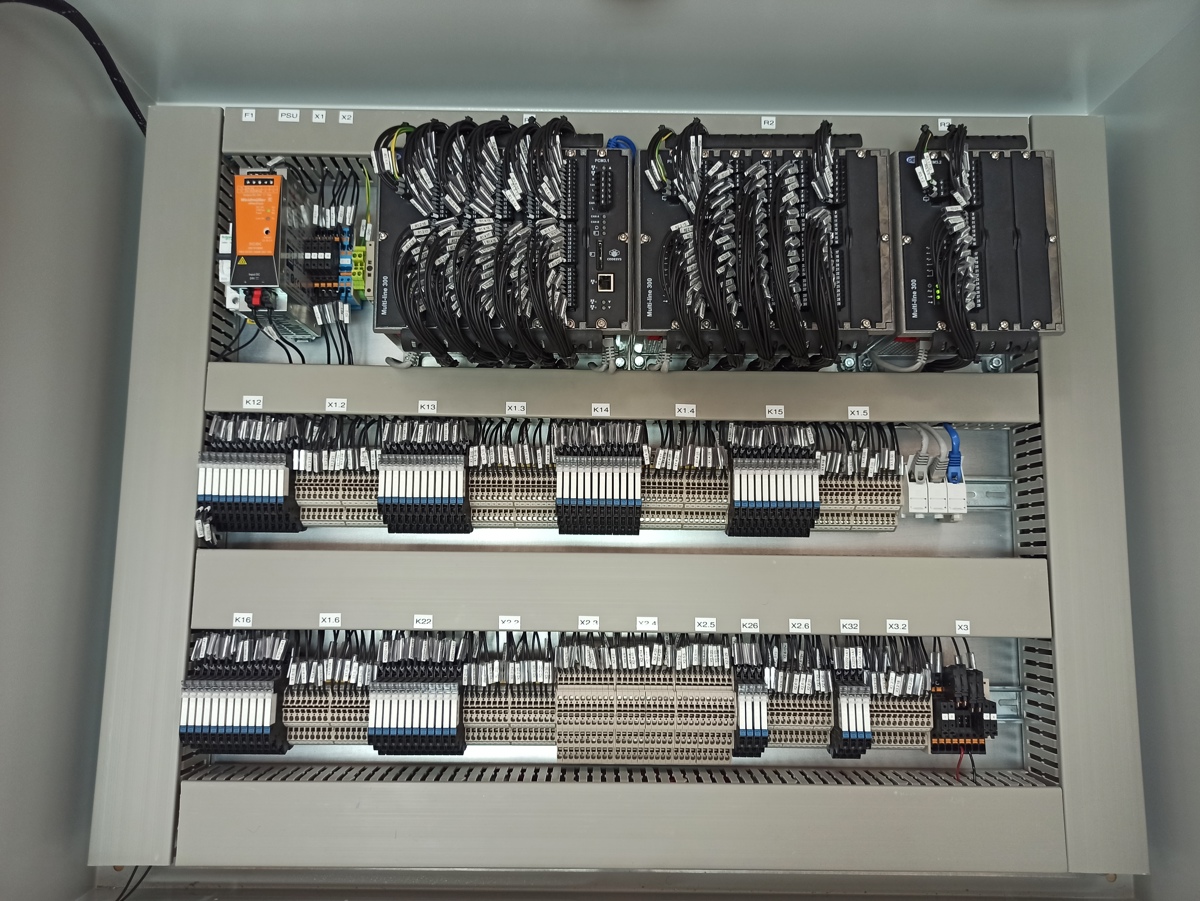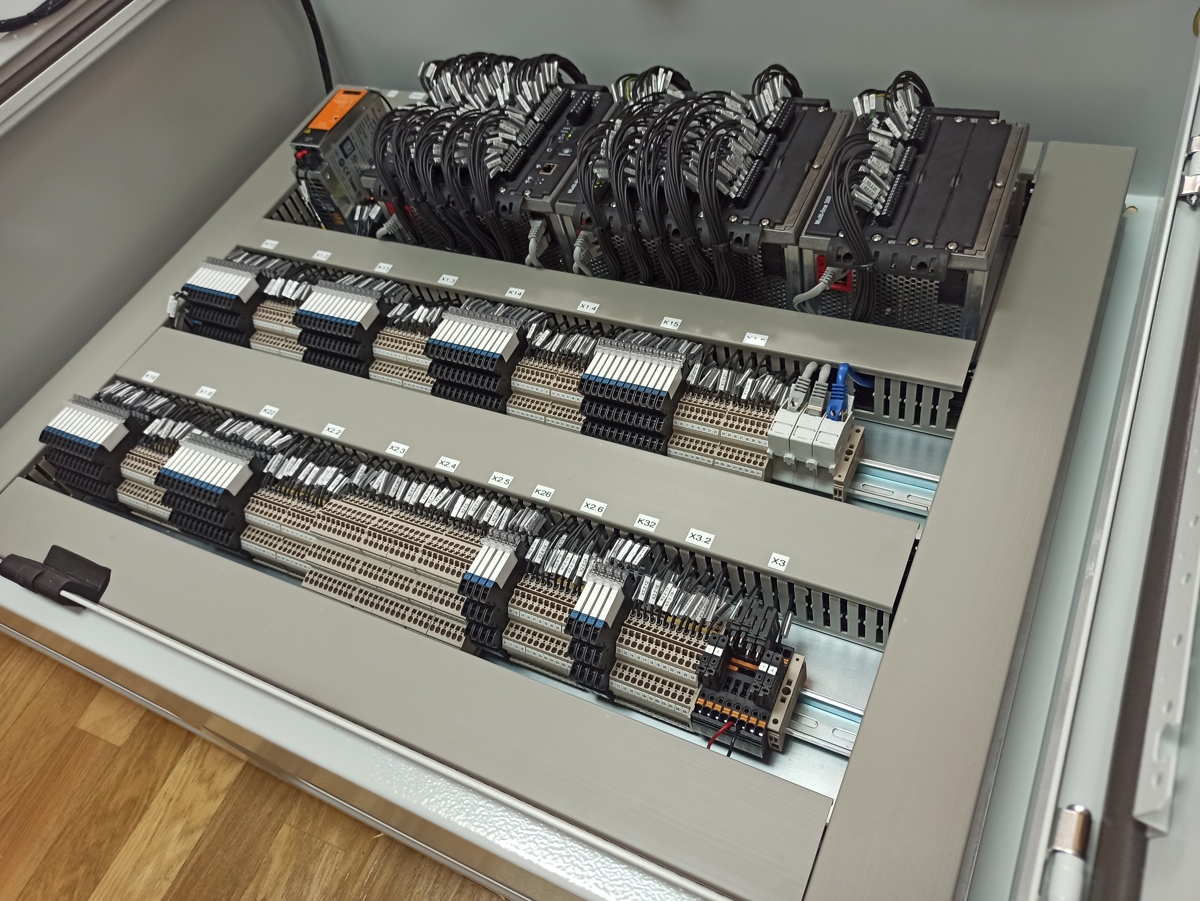 Endlessly flexible and marine approved
Delivery was a very important parameter for Flow Ship Design, but it was not the only deciding factor. While the company had used DEIF power management systems before, Ivan Vidić and his colleagues were unaware that DEIF offers an advanced controller that can be customised to almost any marine control requirement using CODESYS: the AMC 300.
"One of the strong points of the DEIF controller is that it is completely based on CODESYS which is open for programming," says Ivan Vidić. "We are a small company, and CODESYS allows us to do all the software without investing in expensive licenses and development environments. With CODESYS, you get a basic system which means that I can start from scratch. Also, the marine approvals of the complete equipment are really easy to work with. You don't need to see what's approved and what isn't – everything is pre-approved from the factory."
The modular design of the PPM 300 and AMC 300 makes them very flexible. Modules can be added or removed for both controllers as required, and they can even be interchanged between the controllers because they are all based on DEIF's tried and tested Multiline 300 hardware platform.
 FLOW SHIP DESIGN
Location: Pula, Croatia
Founded: 2018
Services: ship design, R&D, service and consultancy
No. of employees: 18
HMI simulation helps win the order
The crew will interact with the control system using DEIF AGI 400 graphical interfaces which Ivan Vidić describes as a modern HMI solution with good responsiveness and great viewing angles. Once again, a software feature proved to be important to Flow Ship Design. In fact, it was key to winning the order.
"We used DEIF's AGI Creator software to create mimics of the operating screens for our customer, which was one of the things that helped us win the order," he says. "I presented the complete project with simulated tank levels, alarms, and everything else using the simulator and the trial versions. We were able to go from installation of the software to presenting our solution to the owner in just one week, which is really good – and without spending a single euro on licenses or hardware."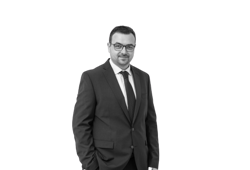 We're really satisfied with the support on both hardware and software. I don't see any problems.
Josip Andrišić
Naval Architect and co-founder, Flow Ship Design
Great end-user experience
The responsive AGI 400 screens provide a user experience similar to a smartphone. "For the end customer, it's all about the user interface, and everybody is using smartphones now. And then it's a problem if you give them a panel which feels like they're using the first phone ever!" remarks Ivan Vidić, adding that some competing products use resistive screens that have a less responsive feel.
The lack of visible branding on the AGI 400s was also an important point for Flow Ship Design – or rather, for the end users. "I've seen a lot of displays from other manufacturers that have manufacturer logos all over them, but people don't like that in their stylish all-black consoles," says Ivan Vidić. "Compared to that, the AGI 400 is very discreet."
Simple design process with good support
The hardware and software features of the DEIF components helped Flow Ship Design develop a simple design. One example of this is the large number of Ethernet ports which means that the designers do not need to use a lot of switches.
"We have switchable ports on the screens so we can set up communication really easily without extra power supplies, switches in between, things like that," explains Ivan Vidić. "For me, that's also a good thing from a technical perspective. It makes the design simpler, and maintenance is easier."
The same thing applies to the CODESYS software environment of the AMC 300s. Ivan Vidić has used other environments that were a mixture of CODESYS and manufacturer-specific implementations which meant that there were communication issues between the two parts of the software. In addition, the environments were pricey except for a free trial version that was very limited. By comparison, the DEIF environment is fully functional and free of charge.
Naturally, a few technical questions appeared along the way, but when they did, DEIF support was ready to provide quick answers. "I had a few questions, and the DEIF support guys responded immediately so that's great," says Ivan Vidić. "I'm probably not done asking questions yet, but so far I'm really satisfied."
A strategically important job
The project with Moen Marin is an important step for Flow Ship Design. Ivan Vidić explains the strategic importance of the order. "If it goes well, which I hope it does, we will open up a completely new market and significantly expand our offering," he says. "We hope that this project is going to mean repeat business for us."
In addition to reliable, flexible, and modular products, DEIF provided complete freedom with the CODESYS-based solution and fast delivery. The Flow Ship Design engineers are satisfied with DEIF's general performance on the project.
"We selected DEIF because it's a proven manufacturer," concludes Ivan Vidić. "We were convinced from 10 years of using PMS systems from DEIF. And we can rely on the equipment so we can offer it to our customers without any issues. I hope we can cooperate again on our next projects."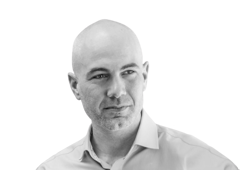 The modularity of the system, the flexibility, and the open development platform are the strong points
Ivan Vidić
Senior Electrical Project Engineer, Flow Ship Design
Contact us

Gaëtan Floriach

Sales Manager, DEIF DK - Sales