Techsol Marine uses PPM 300 to ensure safety at sea – and save the planet
Decarbonising ships to reduce emissions is important to Techsol Marine, and so is ensuring safety for the company's customer portfolio of commercial vessel operators. The DEIF PPM 300 controller and dependable support help Techsol Marine work towards both targets at once. "I like your products," says a satisfied system engineer.
Electrical engineer Rémy Rodrigue of Techsol Marine knows what his company's solutions are expected to deliver. "When you're on a vessel in the middle of the ocean, with the fishing nets full or a ferry at full capacity, and you are in a storm, you need to be able to count on yourself," he says.
Safety at sea remains a crucially important criterion for power management systems and other shipboard equipment. To design and build reliable solutions, Techsol Marine has used DEIF devices since 2010 – in particular, the PPM 300 protection and power management controller which Rémy Rodrigue describes as reliable, easy to configure, and easy to use.
However, Techsol Marine is also working to advance the green agenda in the marine industry by offering digitisation and decarbonisation services – and again, the PPM 300 has the features to help the Canadian company. "We want to save the planet and work towards a greener world, and DEIF is helping us electrify and decarbonise customer vessels," says Rémy Rodrigue.
Techsol Marine
Founded: 1996
Headquarters: Québec City, Canada
Activities: marine electrical engineering including system design, installation, and service
Employees: approx. 76
Web: techsolmarine.com
The DEIF PPM 300
Designed for applications in the marine and offshore industry, the innovative PPM 300 is a versatile and intelligent controller platform for power management and generator control.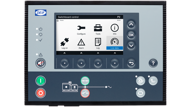 Electrical expertise and customer focus
Techsol Marine is headquartered in Québec City on the banks of the St. Lawrence River in eastern Canada. The company's services include automation, electrical integration, power distribution, and field service for a wide range of ship types, from ferries and fishing vessels to icebreakers and bulk carriers. The company mostly works with shipowners including ferry companies and the Canadian Coast Guard, and it cooperates with a string of Canadian shipyards.
"What sets us apart is our focus on the electrical side and on customising solutions," explains Rémy Rodrigue. "We are specialists in marine electrical engineering, and we have no standard products on the shelf: Each time, we do the engineering to adapt our solution to the client. And to do that, we stay in close, direct contact with the customer."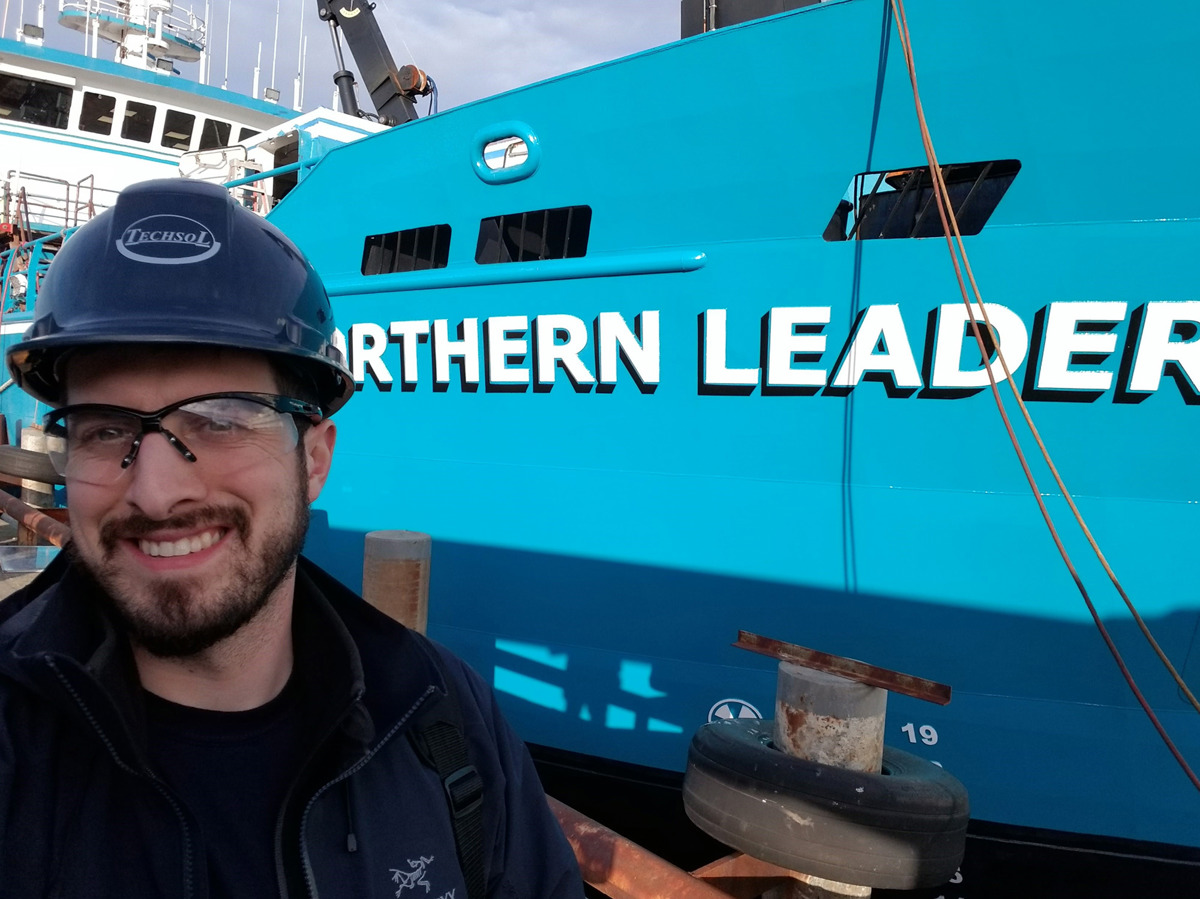 The Internet of Things on boats
Many of Techsol Marine's customers want to achieve greener sailing and reduce fuel costs. Decarbonising the ship by replacing diesel-powered equipment with electric solutions, or by making current solutions more efficient, helps the shipowners reach both targets.
When Techsol Marine offers decarbonisation to its clients, the first step often is to digitise the ship – to gather and analyse operating data from all onboard systems to see where it might be possible to improve efficiency by optimising or replacing components. This process, which Rémy Rodrigue describes as "the Internet of Things on boats," helps Techsol Marine define a decarbonisation solution that suits the owner's requirements.
"On one of our recent projects, we changed a diesel bow thruster to an electric one with a battery," he says. "The new thruster is electric, so it is more efficient than the diesel, and since there is no generator, we save on maintenance and fuel."
Valuable features in a user-friendly casing
The DEIF PPM 300 ensures sufficient and reliable power management for AC grids on board, no matter how many diesel generators, battery packs, or other electrical devices Techsol Marine's customers have on board.
"We use the PPM 300 for power management; they are always in our AC main switchboard," says Rémy Rodrigue. "The most valuable features are the load sharing, synchronisation, and blackout recovery functions. The event log is also a nice feature. Until we started using this device, we didn't have any log of what happened on the boat. If a customer called us because there had been a problem earlier, it could be hard to find the cause. Now we can track the log and see, for example, that the customer got a blackout because a generator got in reactive power import. We like the product – it's working so well, honestly!"
For both Techsol Marine and its clients, the PPM 300 is very easy to use. Rémy Rodrigue says that the company found that other controllers were not user friendly.
"The PICUS software from DEIF is easy to use, and you have a custom logic section so if the client wants something special, we can do it easily," he explains. "That's one of the features that convinced us to go with DEIF. In addition, our customers really like the screen because they can see the values live and see each alarm that appears. Sometimes we are even able to remove the analogue meters and just use the PPM 300 – principally for shore connections since they are not used at sea. It's one less thing to worry about for our team in the workshop, and they are happy with that!"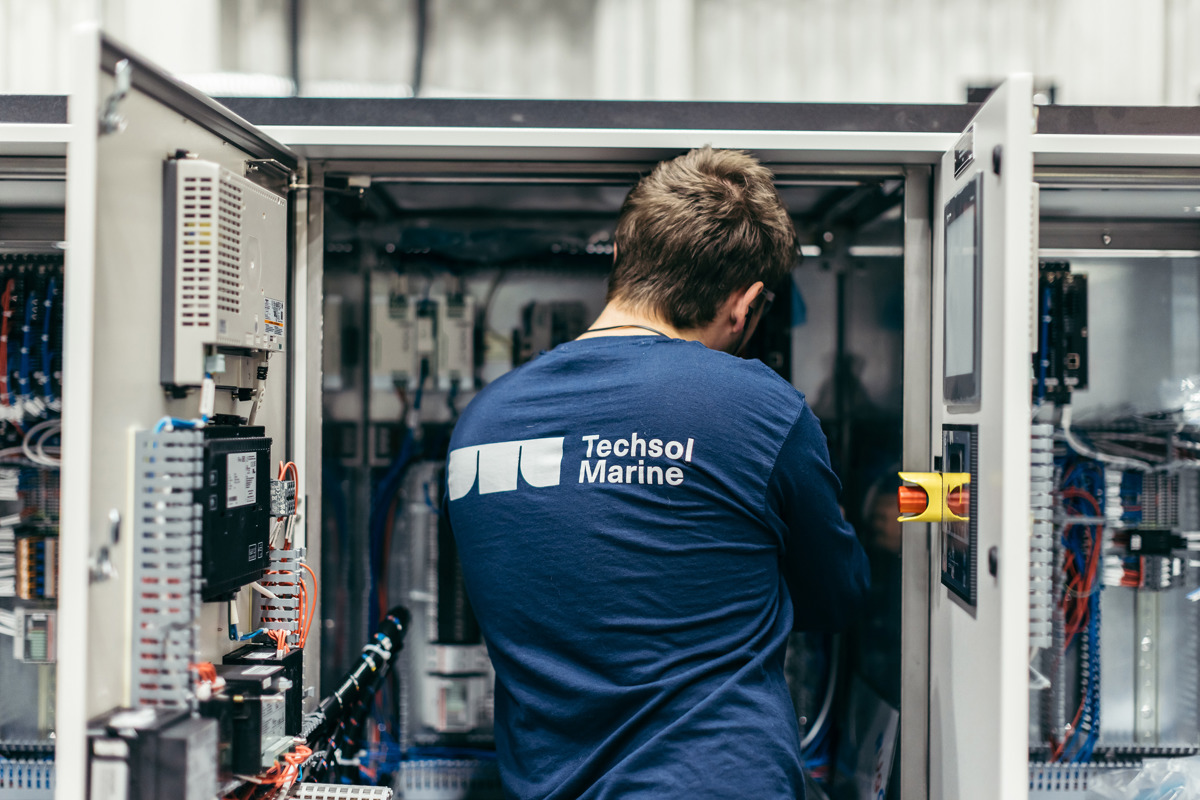 Fast assistance and dependable delivery
When Techsol Marine started using DEIF equipment, the first devices were analogue meters and other switchboard equipment. At the time, Techsol Marine developed its own AC power management systems, building everything from the ground up with PLCs on every project. However, it soon started using the DEIF PPM-3 because it was a more user-friendly solution, and because it was easier to replicate solutions between projects since everything was based on the same platform. It was perfectly natural for the company to upgrade to the PPM 300 which offers more features. Working with DEIF also means that Techsol Marine get fast and competent support when needed.
"Last summer, I was commissioning a ferry in Québec, and I had some trouble: one of the analogue outputs on the PPM 300 was not working," Rémy Rodrigue recalls. "I got all the help I needed: I sent an email to DEIF, and quickly got a call back in the same day from support. After that, we were able to find a fix on our own – I just needed to push the latest firmware revision. It was easy. When you need help, DEIF are always there, and you can count on the delivery times."
Helping the first mate enjoy his coffee
One project that Rémy Rodrigue is very proud of is a complete power management retrofit on a US fishing vessel working in Alaska. After 10 years of operation, the original system was unreliable; load-sharing and synchronisation did not work very well.
"The client was unable to run multiple generators online without having a load sharing fault during normal operation. He needed to sync and control them manually because the automatic load sharing and synchronisation module were not efficient and reliable," explains Rémy Rodrigue. "After we replaced the original power management system with a new PPM 300, the client saw a big difference. Before, he needed to do a blackout before he could connect to the shore. Now he just needs to press the sync button, and everything goes online – he can just sit in his chair and sip his coffee. The guy is happy!"
Improved convenience, of course, is not the most important thing: The new system is safer than the old one, and for someone who works in high seas fishing, this is the most important thing.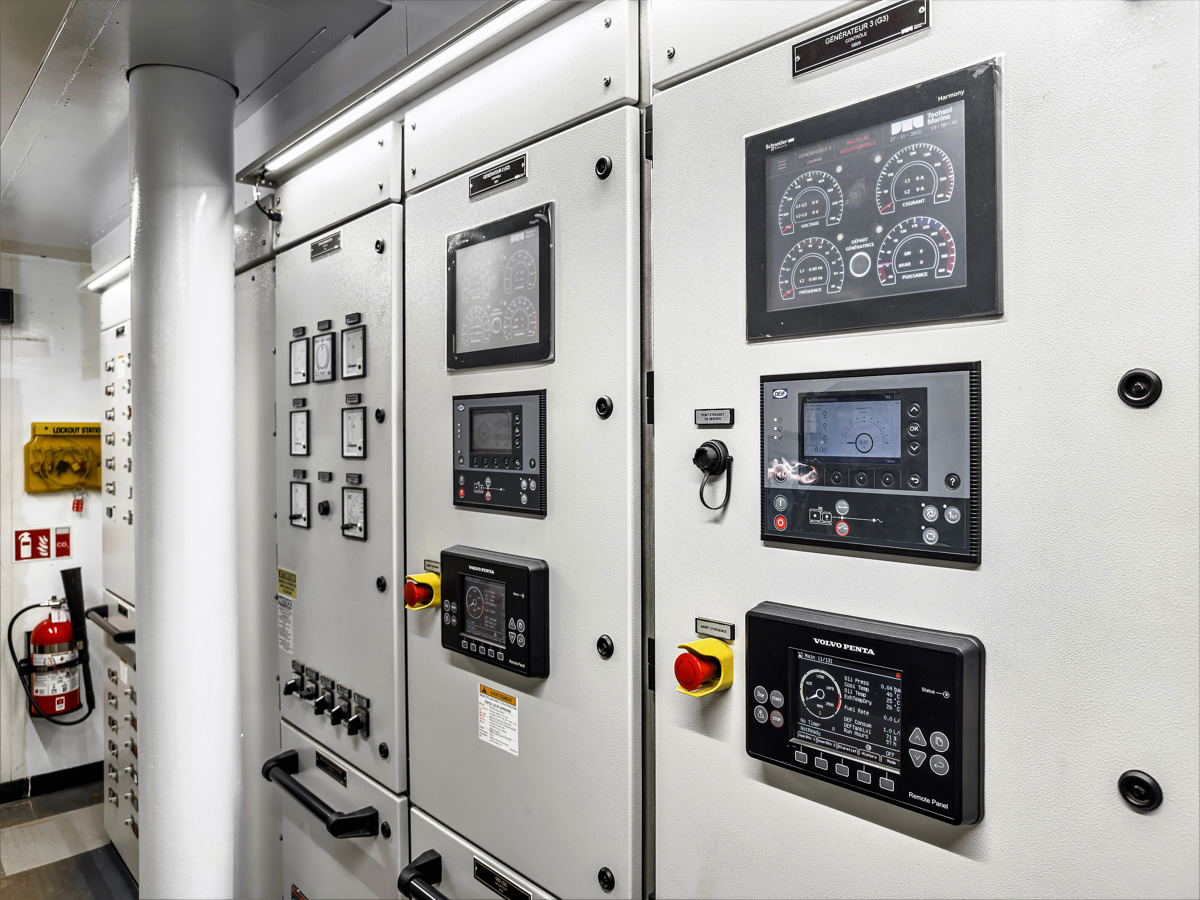 Sometimes we can replace analogue meters with the PPM 300.
It's one less thing to worry about for our team in the workshop.
Rémy Rodrigue, electrical engineer, Techsol Marine
"I like your products!"
Techsol Marine aims to win more projects and become a preferred supplier of high-power networks, medium-voltage solutions, and DC grids. It has a clear ambition to provide energy storage solutions for the marine industry, and it is exploring the possibilities of offering predictive maintenance for its customers.
To speed up the use of shore power solutions that can significantly reduce pollution, the company is also considering offering shore-side charging solutions. "The terminals along the St. Lawrence River don't have the power to feed the big boats," says Rémy Rodrigue. "If ports need our help to improve the shore power network, we will be able to provide a power management solution for the installation on shore. We are looking into using DEIF devices because they are approved for use in Canada, and because we are familiar with them."
Rémy Rodrigue is convinced that even though safety and reliability are the most important parameters at sea, climate-friendly operation will also gain ground in the marine industry.
"On shore, you can test any kind of new technology, knowing that in the worst case if it's not working, something else can take the load," he says. "You cannot do that at sea. Green is good, but safety and reliability are better, and I think that's why the marine industry is a bit late on everything. But it's going there, and DEIF is helping us provide both decarbonisation and safety with products like the PPM 300."
The Canadian marine systems specialist is looking forward to using more DEIF devices that can easily be configured for use in Techsol Marine's solutions. "We like to work with you – I like your products," he concludes with a smile.
Contact us

Chad M. Muffoletto

Sales Director – Marine Power