"We're the DEIF people": Ward's Marine Electric caters to a diverse marine market with DEIF devices and support
From standardized U.S. Navy vessels to a wide range of leisure boats, Ward's Marine Electric of Fort Lauderdale, FL, has the experience, capability, and flexibility to meet the requirements of a wide range of clients. A long-standing partnership with DEIF and the modular Multi-line 300 controllers contribute to the company's success and continued evolution.
Is it possible to simultaneously have the organizational readiness to deal with major government customers and the turn-on-a-dime agility to quickly serve leisure boat owners? Ward's Marine Electric successfully does both, and the company's combination of extensive experience and small size is one reason why.
"Small businesses can be nimble," remarks Kristina Hebert, President and CEO. "If we need to move forward on something, if we have a project that needs approval, we can really act quickly." That ability, plus a wide range of capabilities and an unwavering focus on safety, reliability, and depth of resources have kept Ward's Marine Electric ahead of the game for decades – and for the past 15 years, a close partnership with DEIF has also been a big part of the company's success and evolution.
"We've never run into a situation where somebody at DEIF hasn't understood us. Everybody has been so helpful"
Kristina Hebert, President and CEO, Ward's Marine Electric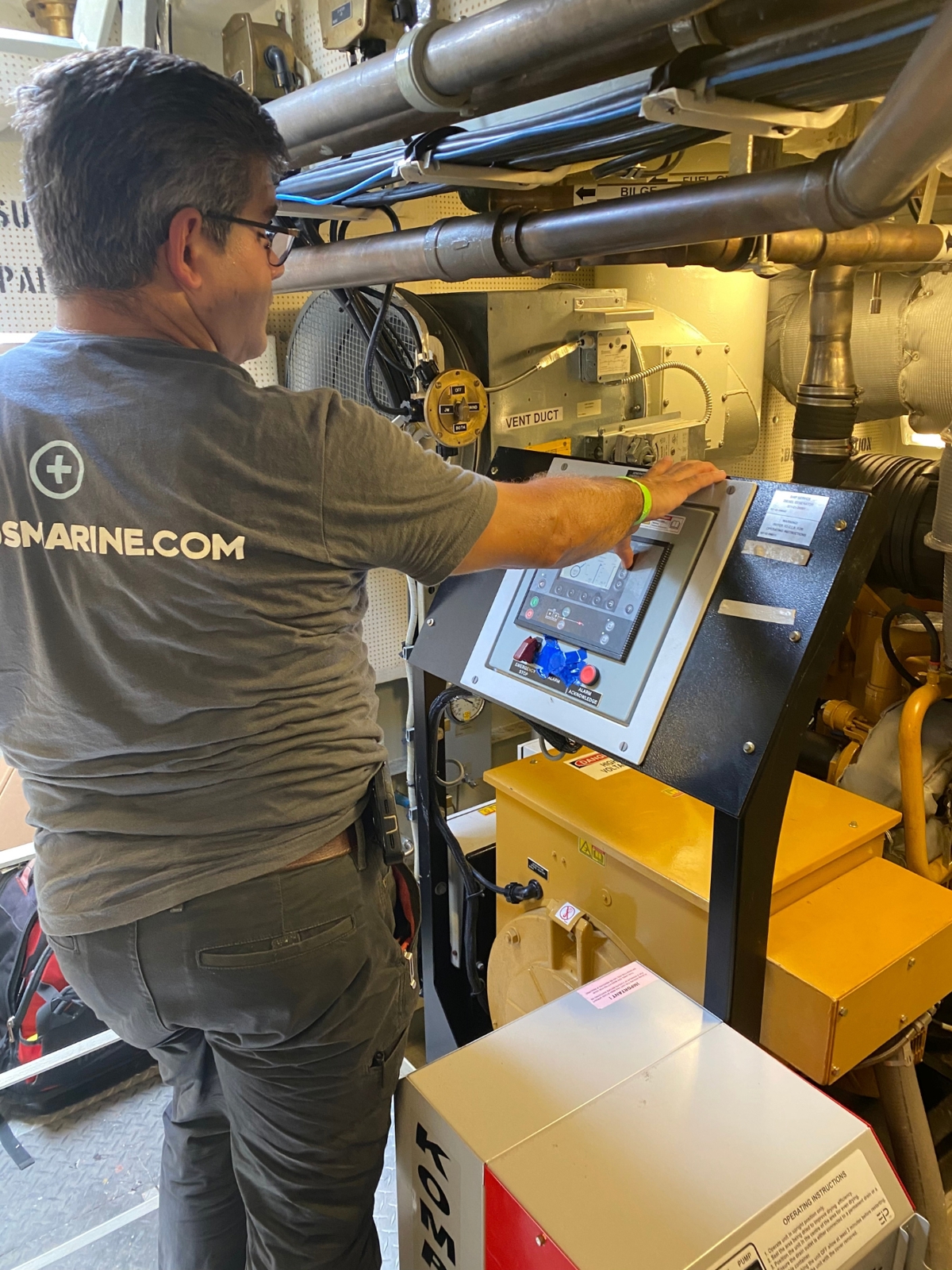 Power management experts
Ward's Marine Electric is headquartered in Fort Lauderdale, FL, an area with a high concentration of stem-to-stern yacht services. The third-generation marine electrical company was founded in 1950 by a true boating enthusiast; more than 70 years on, most of the company's activities still center on leisure boats of all shapes and sizes.
"We're really lucky to get to work with some beautiful vessels, and it's our job to make them able to travel across the globe," says Kristina Hebert. The company offers a wide range of services, but what really sets it apart in the leisure boat market is its expertise in power management. Customers include everything from owner-operators to yacht management companies, and while the latter usually plan for the long term, owner-operators tend to act much more unpredictably, sometimes showing up out of the blue to request maintenance work when they will not be using their boats for a couple of months.
"Even within recreational vessels, we have multiple levels of customers, and there are different protocols," says Kristina Hebert. "In addition, we're a supplier to many other marine contractors, builders, and commercial shipowners and the government. We tend to try to keep everything in-house to control the quality, and our customers have come to rely on us over the years."
Ward's Marine Electric
Founded: 1950
Headquarters: Fort Lauderdale, FL
Activities: repair, refit, and upgrade services for a wide range of vessels, plus surveys, engineering, production, and equipment sales and rental
Employees: 52
Web: wardsmarine.com
DEIF helps Ward's win U.S. Navy contract
Ward's Marine Electric was first introduced to DEIF at a trade event while looking for an open interface that would work with any brand of generators. Based on recommendations from industry peers and partners, Ward's Marine Electric started using PPM-3 controllers for leisure boats and was satisfied. When the company placed a bid for a Navy contract, its cooperation with DEIF entered a new phase.
"We made a bid for the U.S. Navy's Improved Navy Lighterage System vessels," explains Kristina Hebert. "They are barges used by the US Marine Corps to enable them to bring equipment ashore. The Navy wanted to upgrade its INLS generator controllers to DEIF PPM-3 and wanted an external card, a 15-year warranty, and the ability to save data externally. When we approached DEIF, they said that the PPU 300  would serve the government better. So, we basically rejected the Navy's specifications because they were incorrect but informed them that we had a solution. And that's how we won the bid: We were the only business to come to them and say, 'The specifications you have listed in the RFQ cannot be found in the product you are suggesting. And what you really need is this.'"
Ward's Marine created several prototypes for the Navy, setting up config files that would successfully interface with the Navy's original software. Prototypes completed; the Navy can now simply order ship sets with software specifically pre-designed for each vessel.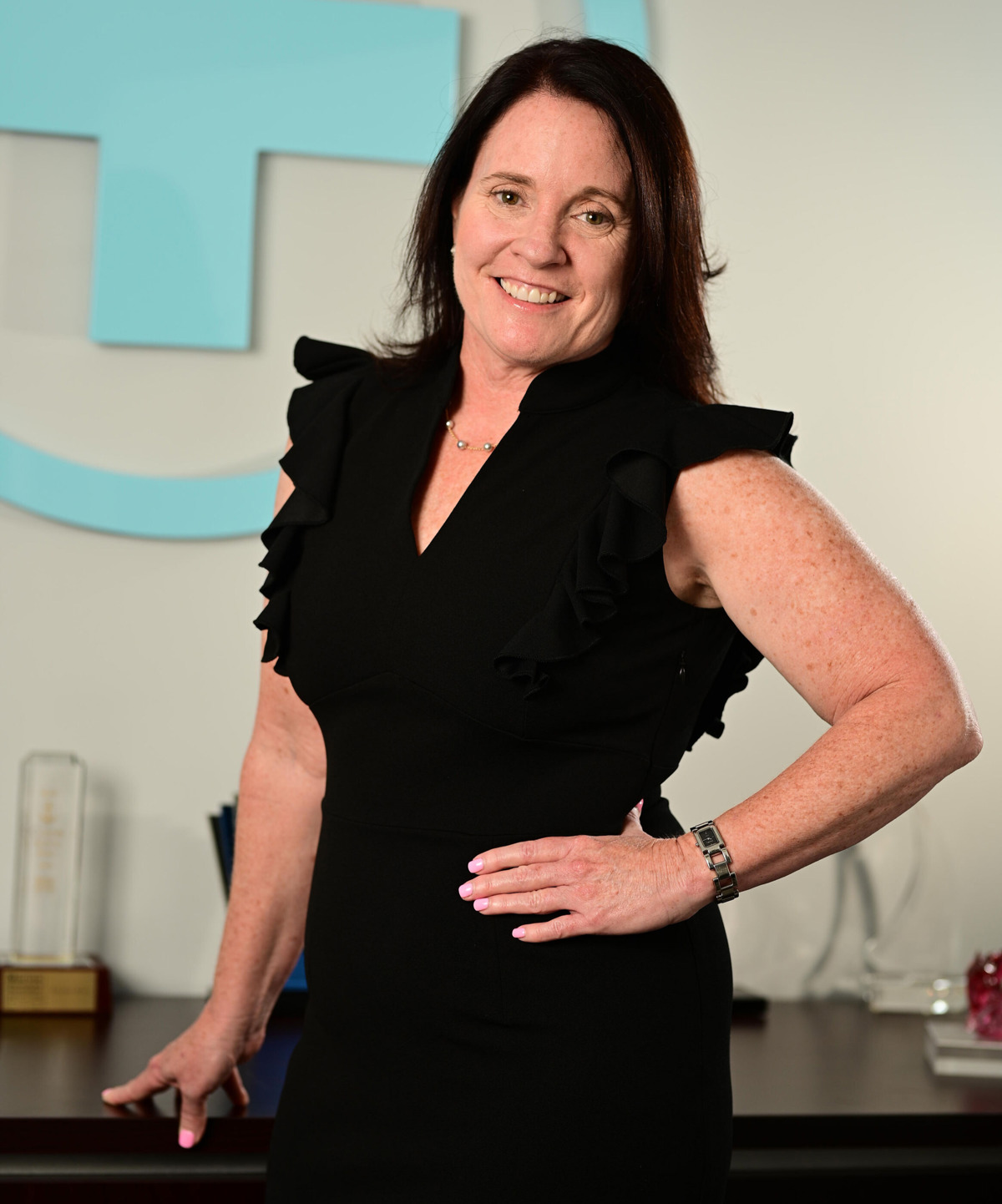 "DEIF is a very reliable, sustainable, long-term partner for the marine industry".
Kristina Hebert, President and CEO, Ward's Marine Electric
The stability and flexibility to match all customers
While Ward's Marine Electric used the PPU 300 for the INLS project, the company subsequently went with the PPM 300 for recreational vessels.
"We like the PPM 300 because of its expandability," explains Kristina Hebert. "The ability to use expansion modules with additional cards allows us to meet every need for various scenarios: a 106-foot boat that's going to be owner-operated, US Navy ships that will be thousands of miles from port, and 300-foot boats going from 60 to 20 crew. All those power management needs are vastly different from each other, but the PPM 300 serves those purposes. It fits both the US military, where everything has to be the same year after year, and leisure boat scenarios, where various equipment with high load requirements will likely change every other year. The PPM 300 has the stability and flexibility to match all customers. It really is one of the only open technologies that are also strong and reliable. As far as a unit not working, that is beyond rare."
Extra jacuzzi? Not a problem
The ability to create config files using the free PICUS software utility means that Ward's Marine Electric can prepare PPM 300 software ahead of time, drastically shortening the time needed to update or replace the power management system on a leisure boat.
"Many of these boats come into town with power management issues," she says. "We identify what they have now, and then we implement a PPM 300 solution. Depending on their system, we can program ahead of time and do a lot of pre-planning. So, when they come to the dock, we can do the refit in a 30-day period. And that matters because that boat needs to get back in operation – and we're able to achieve this with the DEIF system."
The flexibility of the PPM 300 means that it can handle even drastic power management changes. With a few software updates and modifications, the client can replace the generators – or add a jacuzzi. Ward's Marine Electric can quickly do a new load analysis and identify how to accommodate the changes.
"And it's not complicated," remarks Kristina Hebert. "The PPM 300 is able to accommodate it all, and that's very unique".
"The PPM 300 has the stability and flexibility to match all customers"
Kristina Hebert, President and CEO, Ward's Marine Electric
Immediate support response
Ward's Marine Electric enjoys the flexibility, support, and lead times offered by DEIF in the US.
"The recreational boat industry is constantly changing," says Kristina Hebert. "You have to be dynamic, and everything we need for a project is always in a rush. But we've never been disappointed with DEIF. We've never run into a situation where somebody at DEIF hasn't understood us. Everybody has been so helpful. We've never been in a situation where we didn't have an immediate response. Also, the lead time is incredible. We have never been unable to do a project because we couldn't get equipment from DEIF in time. And that is also helpful because it is crucial to get a lot of work done in advance of the boat coming."
We're the DEIF people"
Starting with the INLS project for the US Navy, Ward's Marine Electric has had years of experience with the PPU 300 and PPM 300 controllers (both of which are based on the Multiline 300 platform). The company has been able to replicate its learnings from the PPU-300 to the PPM 300, and its in-depth knowledge of the controller series has earned the company a new nickname.
"We are actually known as the DEIF people at a couple of yards," smiles Kristina Hebert. "Some of the project managers will call our service department and say they have a DEIF issue. And many times, we go out there, and it really wasn't a DEIF issue – it tends to be an operations issue. But even if somebody else did the config files, the software is familiar enough that we're able to walk them through their screens".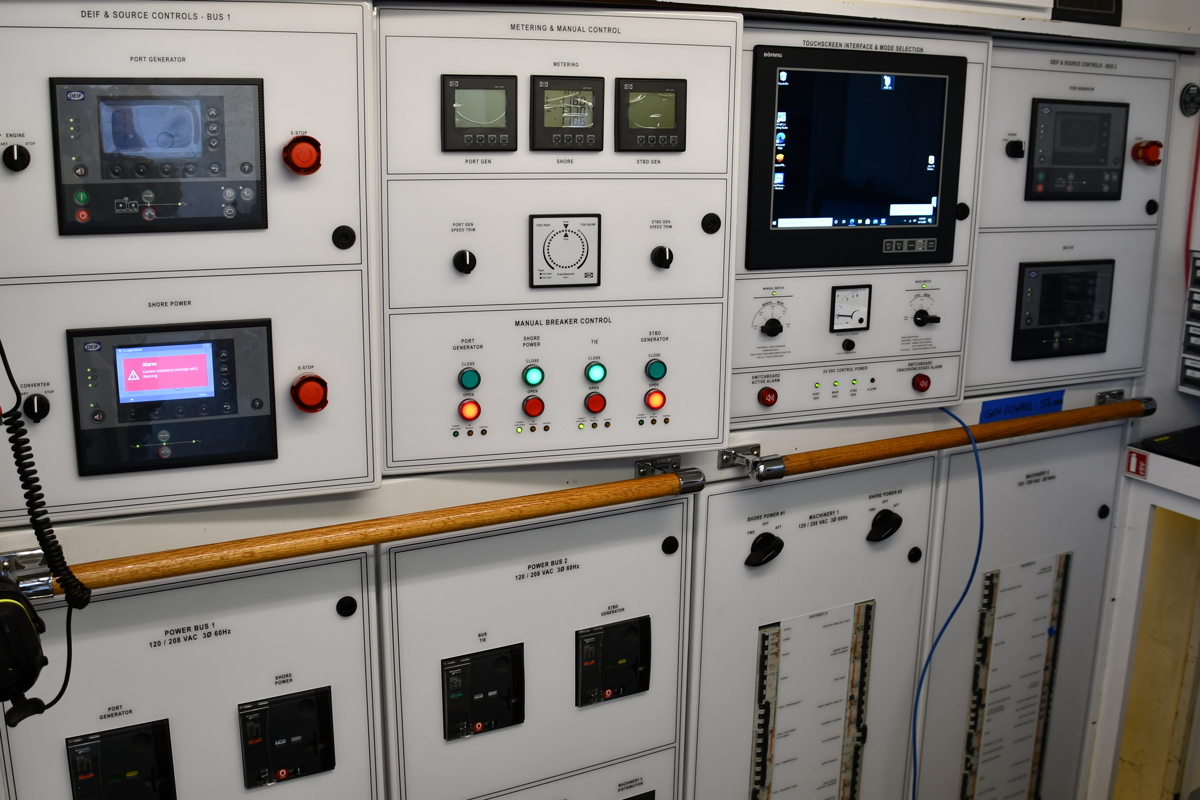 Moving into fleet management
Even after more than 70 years in the business, Ward's Marine Electric is not content to rest on its laurels. While the company will continue to focus on the leisure boat market, it is considering going into fleet management – and Kristina Hebert explains that the company is also keenly aware that many yachts will soon need to be refitted to comply with climate and environmental regulations.
"We would like to be able to monitor vessels with DEIF devices on board; not intrusively, but to remind users that they may need maintenance, battery replacements, or software updates. We're looking to expand our service capabilities and continue on our path dedicated to marine electric service. Also, a lot of large yachts built between 2000 and 2005 have oversized generators that lead to exhaust issues – and when you go to places like the Caribbean or Europe, you cannot have any kind of exhaust or any sheen whatsoever on the water. Owners now realize that you don't have to run a vessel with all your loads on a big generator. I do believe that there's no greater steward of the water than yachting people. They want the water to be as clean as possible."
DEIF as a partner for the future
As Ward's Marine Electric prepares for a future of high-end services for a wide range of leisure, commercial, and government customers, Kristina Hebert is confident that the partnership with DEIF will continue to play an important role in the company's evolution.
"I think DEIF is a wonderful vendor in the sense that their product is reliable," she concludes. "If we've ever had an issue or something that needed to be returned, it was handled immediately. The software is reliable; the lead times are not long; and we've never received a quote, and then all of a sudden had a price change. So, I think DEIF is a very reliable, sustainable, long-term partner for the marine industry."